VIVACE RF MICRONEEDLING at THE SHOT SHOP in ENFIELD, CT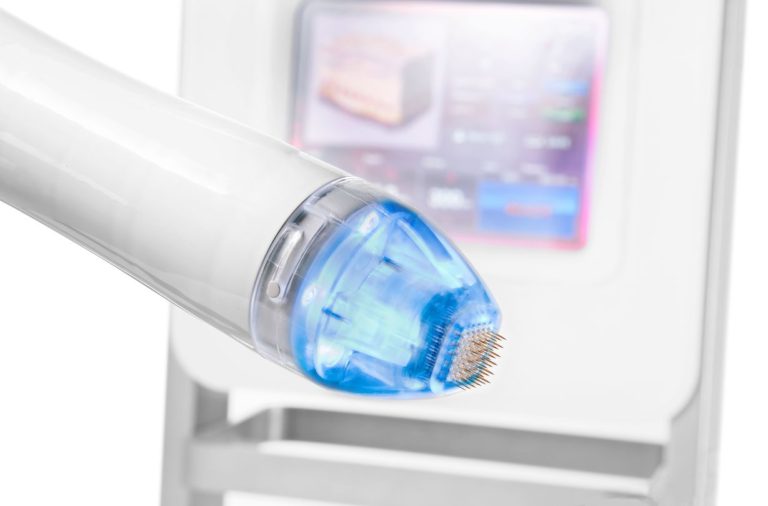 Get younger looking skin with the next generation of microneedling at The Shot Shop Med Spa by Leah Kenney, PA-C! Vivace RF Microneedling is not only the newest generation in microneedling, it is the best type of microneedling as it is non-invasive. Vivace RF Microneedling offers the highest level of skincare benefits with no downtime.
The Vivace Fractional Microneedling device combines the benefits of microneedling with the skin tightening effects of radiofrequency (RF) and LED light therapy. This trifecta of skin rejuvenation improves skin tone, texture and firmness. In addition to being the most comprehensive RF microneedling device on the market, the Vivace treats all skin types more precisely and deeply, The 36-gold tipped needles are robotically controlled. This minimizes discomfort, eliminates downtime and creates an ideal skin canvas to administer post-treatment serums. When combined with PRP,  we greater advance results and healing.
FAQ'S
What is the Vivace?
The Vivace is a non-invasive RF Microneedling procedure that we have at The Shop Shop. The Vivace is effective for reducing wrinkles, eliminating acne scars and stretchmarks and is really good for tightening of the skin. 
What is the treatment time and how many sessions do I need?
At The Shot Shop by Leah Kenney, PA-C, we will help you to create a treatment plan to best meet your specific goals. For optimal results, we recommend three treatments spaced one month apart.
What does it feel like?
A Vivace treatment is quite comfortable and you will be numbed with a topical anesthetic for 30-45 minutes prior to your treatment. Bony areas of the face and body might feel a bit of pressure from the handpiece; if there is any other type of discomfort during treatment, we adjust the settings to keep you as comfortable as possible. You may have some pinpoint bleeding, swelling and redness, but this dissipates within an hour or two.You are totally relaxed and laying down during the treatment.
Is there any downtime?
Vivace is a non-invasive treatment and there is virtually no downtime. You may be slightly red or warm immediately following the treatment; this sensation dissipates within an hour or two.
Does it work and when will I see results?
YES! While results are often immediate, there is an improvement over a three-month period as the process of collagen regeneration increases over time. 
*Individual results may vary
Before and afters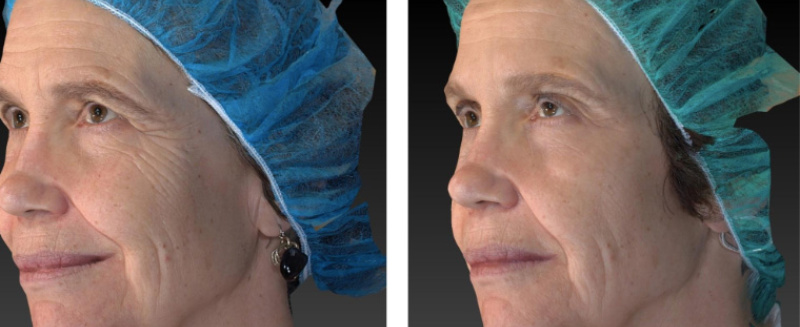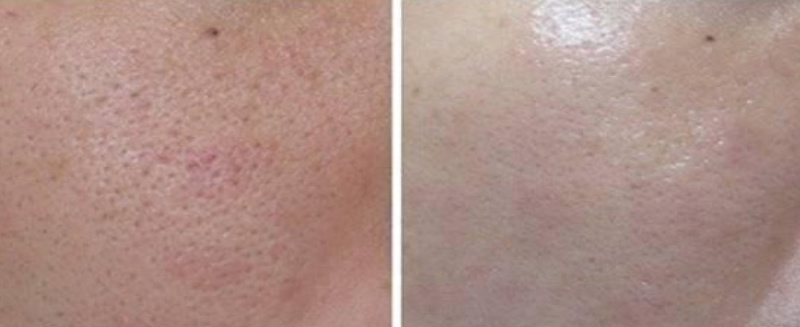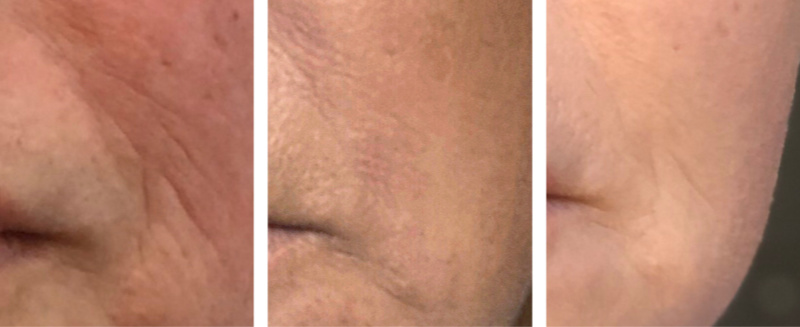 *Results may vary from person to person