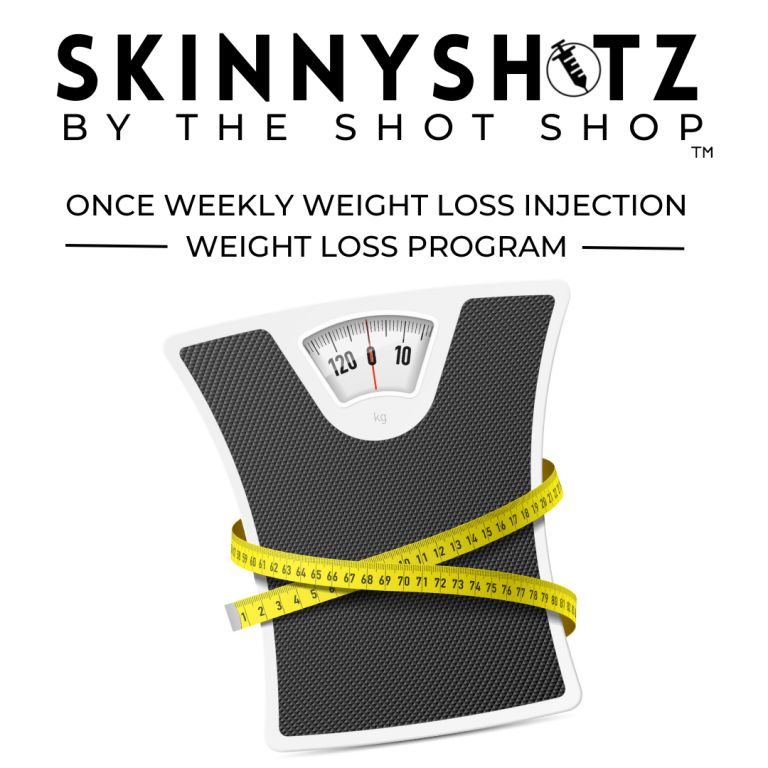 This is the latest celebrity craze that has the hottest stars flattening their tummies and losing those extra lbs. We have been using it at The Shot Shop very successfully for the last year and have designed an entire weight-loss program around this once-weekly injection.
Our proprietary SkinnySHOTZ by The Shot Shop Weight Loss Program includes the following for twelve weeks:
Weekly administration and dose titration of SkinnySHOTZ by The Shot Shop Medication (injection) for twelve weeks
Weekly MICC or B12 Shotz (if indicated by your blood work) for twelve weeks
Baseline Screening Labs
Prescriptions for side effect management, as needed
Weight loss and medication counseling included
$100 CONSULTATION FEE
$150 LAB FEE FOR BLOOD WORK
$1700 FOR 12 WEEKS OF SKINNYSHOTZ
Are you tired of sweating? 
Do you find yourself sweating more than you think is normal? 
Does your sweating make you feel uncomfortable?
You're not alone. Millions of people suffer from excessive sweating, also known as hyperhidrosis.
Right now, and just in time for summer, we are helping you X OUT THE SWEAT with a big sale on a targeted tox treatment for hyperhidrosis. 
This safe, easy, and effective treatment works by blocking the nerves that signal the sweat glands to produce sweat.
SAVE UP TO $500 NOW IF YOU BOOK BY MAY 31ST
100 Units of Tox to X Out the Sweat: $750 (regularly $1000)
200 Units of Tox to X Out the Sweat: $1000 (regularly $1500)