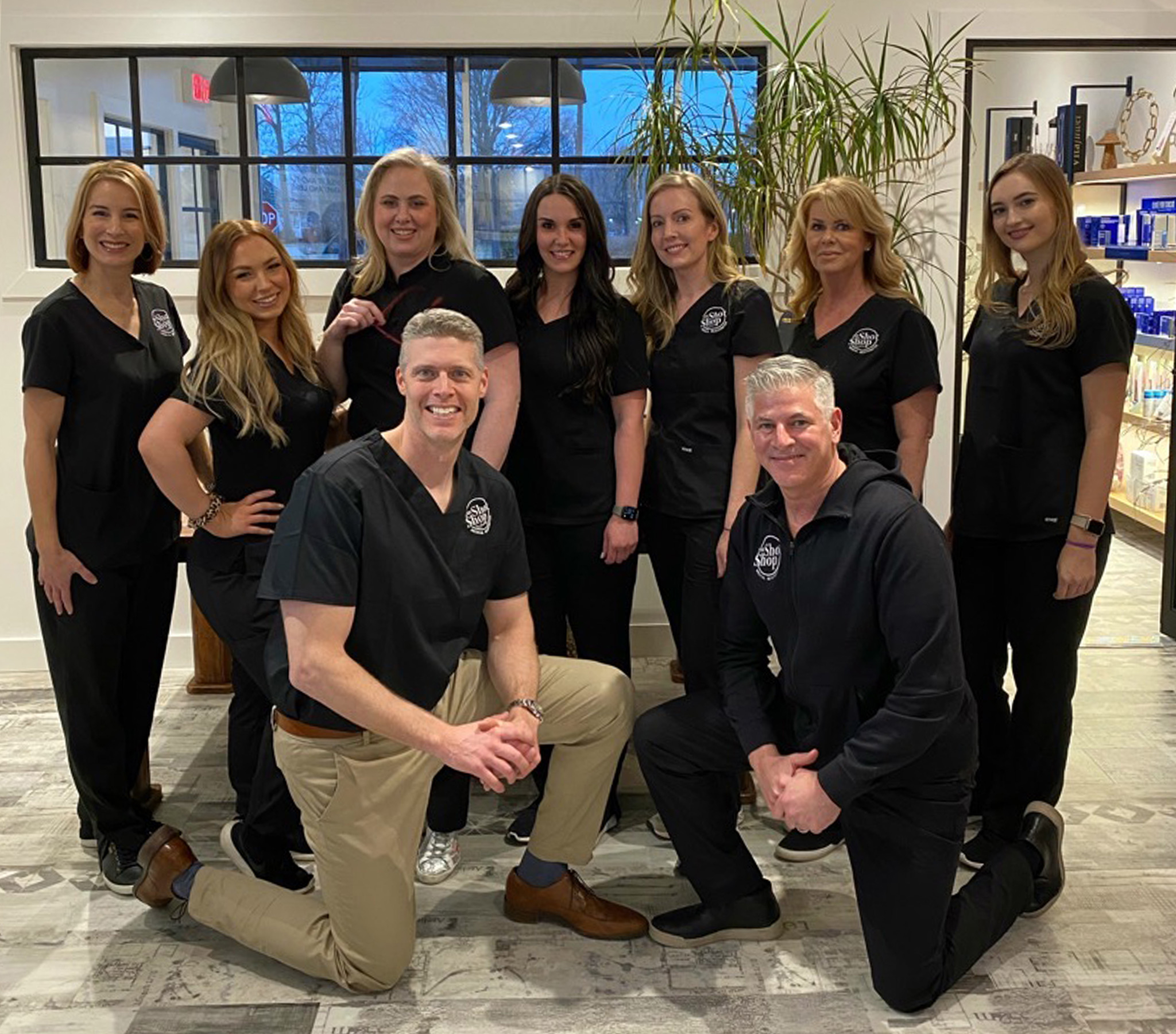 Leah Kenney, PA – C
The creator of The Shot Shop, formerly of Dr. Glen Brooks in Longmeadow, Leah performs a variety of services including all BOTOX and JUVEDERM filler injections, EMSCULPT, EMSELLA, Venus Bliss, Vivace RF Microneedling, PRP Hair Restoration, O-Shots and P-Shots.
Anna Serra, RMA
Leah's side kick; you never see one without the other. Book your B12, Immunity, MIC Injections, or Cryo treatments with our Registered Medical Assistant.
Anna Cardaropoli Magdycz, LE | Patient Experience Coordinator
Licensed Medical Esthetician, Patient Experience Coordinator and all around fixer! Hers is often the first voice you hear on the phone or face you see when you enter The Shot Shop. Anna knows our skin care lines inside and out and you can trust her expertise and recommendations.
Hank Casagrande, PA – C
Hank is a PA that specializes in Orthopedics. Hank is an expert in Orthopedic PRP Joint Rejuvenation, Sports Medicine, the therapeutic use of BOTOX, Men's Health and Rejuvenation, EMSCULPT and EMSELLA.
Lauren McFarlane, RN
Lauren is a Registered Nurse and is our Vivace RF Microneedling specialist. Lauren is also your go-to for IV Vitamin Therapy and also performs Eye Bright and Hydra Gold Facials.
Madison White, Patient Care Specialist
You may hear Maddy as the voice when you first call into The Shot Shop; you often see her when you check in or check out. Maddy handles a lot of the front office tasks and gets patients set up in rooms and ready for their appointments. 
Mark Pessolano, Business Manager
Mark is the business development, strategy and practice manager. Please contact Mark at mark@ssmedspa.com for all business and practice related inquiries.
Michelle Fournier, LE
Michelle is a Licensed Medical Esthetician and comes to us with many years in the aesthetics industry. Michelle specializes in laser devices and body contouring such as Venus Bliss, VariPulse, Emsculpt and Laser Hair Removal. She is also certified in medical grade skin care, medical grade peels, HydraFacial Treatments, Venus Freeze, Venus Viva RF Skin Tightening, IPL, TriBella, and Hydra Gold Facials.
Savannah Pages, LE | Patient Care Specialist
You may see or hear Savannah when you first walk into or call The Shot Shop. Along with handling many of the front office tasks, Savannah is an expert at getting patients set up on the perfect skin care regimen. Savannah is our HydraFacial specialist and performs many of our aesthetic services.
Dr. Savitri Rambissoon, MD
Our amazing supervising physician, Savitri has over 21 years of surgical experience. We are proud to join forces with the best of the best and have her on our team as our "Shot Doc".
Teri Cosenzi, Marketing Director
Teri is our social media and marketing director. Please contact Teri at teri@ssmedspa.com for all advertising, marketing and partnership requests.
Get early access to our newest services and exclusive deals by being a Shot Shop Insider.
Sign up for our newsletter below.