Skincare Boot Camp at The Shot Shop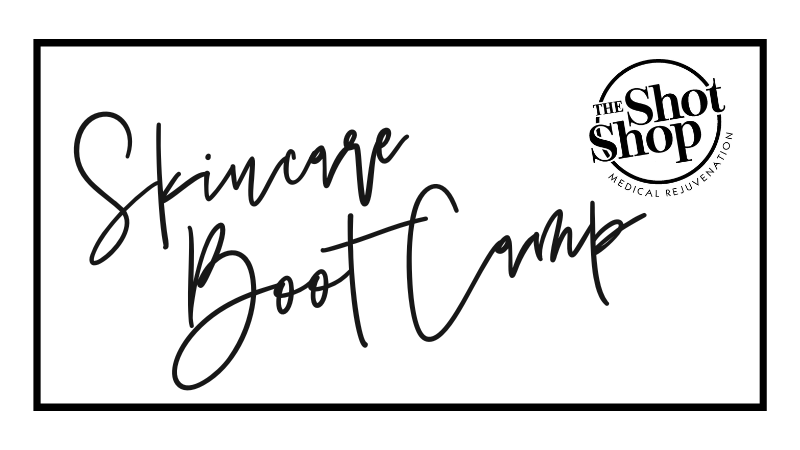 Our exclusive Skincare Boot Camp will cause significant changes in your skin.
At The Shot Shop, we have designed an intensive skincare treatment program to make significant changes in your skin in a short period of time.
With a combination of medical-grade skincare, prescription skincare, medical-grade facials, peels and/or treatments, your skin will be noticeably more clear, even in tone, with less fine lines and wrinkles and more. 
Fall 2023 Skincare Boot Camp
This years version is the biggest and best yet, with over the top treatments and products to kick your skin into the best shape its ever been!
Medical Grade Skincare
Prescription Products
Medical Grade Facials (Hydrafacial Or DiamondGlow Treatments!)
Stimulator Peels
CO2 Lift Mask Treatments
AdvaTX Laser Treatments
Cool Peel Laser Treatment or 3-Step Peel (depending on what your skin needs)
Additional Upgrades Available
If you are suffering from sun damage, clogged pores, acne, melasma, hyperpigmentation, fine lines, wrinkles, aging skin, or a combination of any these issues, skin care boot camp is for you.
*individual results may vary