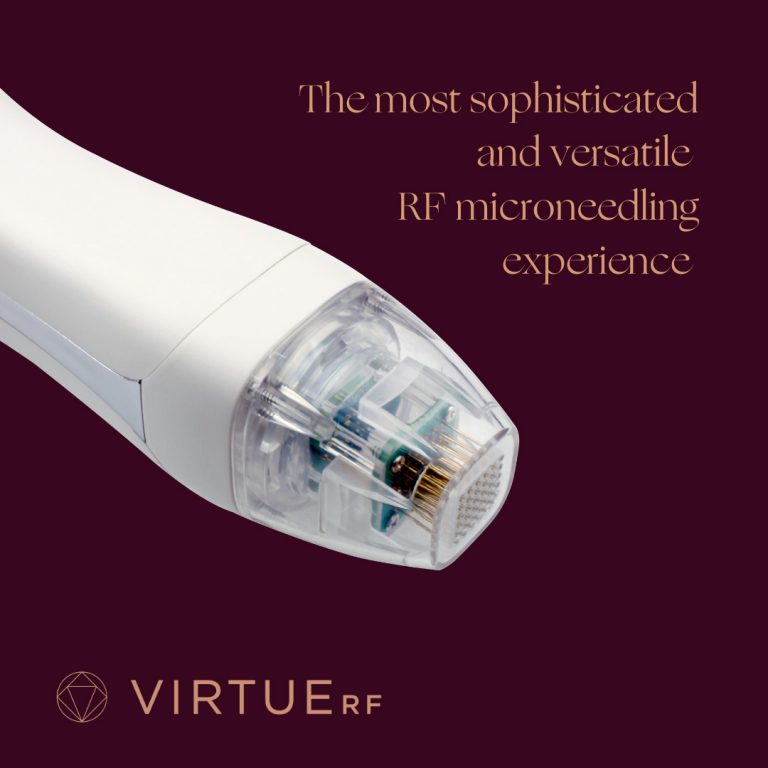 The Shot Shop continues to be a leader in aesthetics as we introduce VIRTUE RF, the next generation in RF microneedling and the first, ever, Microneedling Platform!
With the ability to target unwanted scars and wrinkles, VIRTUE RF simultaneously tightens the skin. 
In response to highly sought after, minimally invasive treatments, VIRTUERF allows patients to combat the fine lines and wrinkles that have set in, in addition to unwanted scars, including acne.  With virtually zero downtime, our team of aesthetic experts, coupled with the most advanced RF Microneedling platform available, you'll enjoy 'filter free' and 'make-up' free photos in short order.  
VIRTUE RF is the newest generation of radiofrequency microneedling, with FDA-clearance for your safety. 
The Shot Shop is the first to offer this minimally-invasive treatment that helps stimulate the natural production of collagen in the Northern Connecticut and Western Massachusetts area.  The VIRTUE RF goes beyond treating wrinkles and fine lines for the face, and neck. VIRTUE RF works everywhere on the body – face, neck, decolletage, hands, and body.
FAQ'S
What is VIRTUE RF?
The VIRTUE RF is a non-invasive RF Microneedling procedure that we have at The Shop Shop. VIRTUE RF is effective for reducing wrinkles, smoothing and tightening the skin.
What is the treatment time and how many sessions do I need?
At The Shot Shop by Leah Kenney, PA-C, we will help you to create a treatment plan to best meet your specific goals. For optimal results, we recommend three treatments spaced one month apart.
What does it feel like?
A VIRTUE RF treatment is virtually painless and made even more comfortable as you will be numbed with a topical anesthetic for 30-45 minutes prior to your treatment. Bony areas of the face and body might feel a bit of pressure from the handpiece; if there is any other type of discomfort during treatment, we will adjust the settings to keep you as comfortable as possible. You may have some pinpoint bleeding, swelling, and redness, but this dissipates within an hour or two. You are totally relaxed and laying down during the treatment.
Is there any downtime?
VIRTUE RF is a non-invasive treatment and there is virtually no downtime. You may be slightly red or warm immediately following the treatment; this sensation dissipates within a few hours. Most redness is gone within 12 – 24 hours. 
Does it work and when will I see results?
YES! While results are often immediate, there is an improvement over a three-month period as the process of collagen regeneration increases over time. 
*Individual results may vary
Before and after's