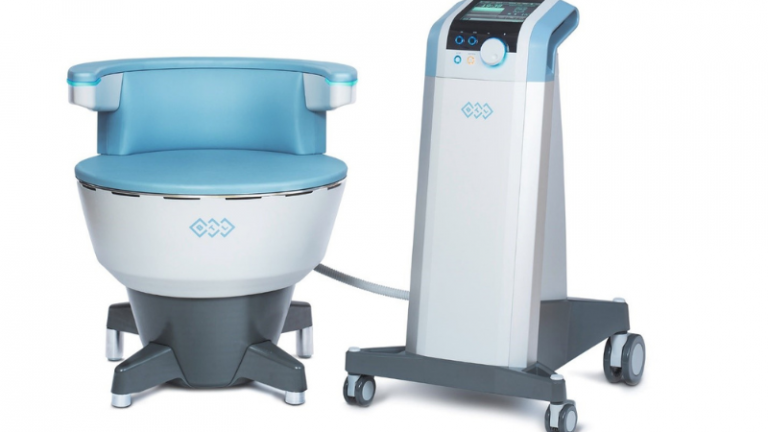 EMSELLA - A Breakthrough Treatment For Incontinence
EMSELLA is a breakthrough treatment like no other at The Shot Shop Med Spa by Leah Kenney, PA-C! This new HIFEM procedure causes deep pelvic floor muscle stimulation and neuromuscular control to treat incontinence while remaining fully clothed. It is FDA-cleared and it works with no downtime and no surgery.
Over 25 million Americans, mostly women, suffer from bladder leakage, or urinary incontinence. Most are frustrated with traditional methods and are looking for a better way to treat and rehabilitate their weak, pelvic floor muscles once and for all.
FAQ'S
What is EMSELLA?
EMSELLA is a non-invasive procedure that we have at The Shop Shop Med Spa in Enfield, CT. It utilizes HIFEM or High-Intensity Focused Electromagnetic stimulation of pelvic floor musculature for the purpose of rehabilitation of weak pelvic muscles and restoration of neuromuscular control for the treatment of male and female urinary incontinence.
EMSELLA is a great option for women or men of any age who desire a solution for urinary incontinence and improvement in their quality of life.
What is the treatment time and how many sessions do I need?
At The Shot Shop by Leah Kenney, we will help you to create a treatment plan to best meet your specific goals. A typical EMSELLA treatment takes about 30 minutes and you will need about 6 sessions, scheduled twice a week.
What does it feel like?
You will experience tingling and pelvic floor muscle contractions during the procedure. You may resume daily activities immediately after the treatment. You simply sit on the special chair throughout the treatment, fully clothed.
Is there any downtime?
EMSELLA is a non-invasive treatment and there is no downtime whatsoever.
Does it work and when will I see results?
YES! EMSELLA has been tested in multiple clinical trials and it works. You may observe improvement after a single session. The results will typically continue to improve over the next few weeks.
*Individual results may vary